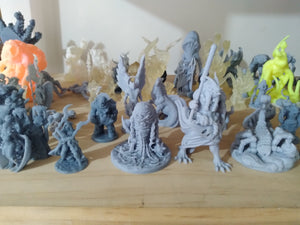 High Quality 3D Printed Miniatures
Print your Party
Fine-Detailed Miniatures
A painters dream
Bring the Mayhem to your Tabletop
We supply you with high quality and well-detailed miniatures to enjoy painting them or playing your tabletop games with.
We have a printing license for RocketPigGames and Lord of the Print miniatures so get in touch if you don't find something on our website or would like something at a custom size. We can help with that.
Make sure to check product descriptions. Some come attached to the base, others are separate (but still come with a base).
Subscribe to the newsletter
Promotions, new products and specials. Directly to your inbox.
Just chuck you email address in to sign up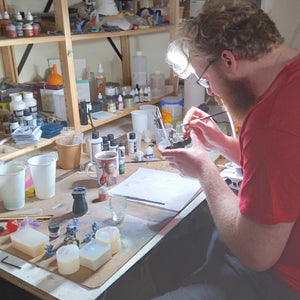 Meet Tom | The Owner of Mini Mayhem NZ
Hi, I'm Tom and I'm a huge miniature-painting enthusiast.
I've always loved painting monsters and other fun figurines, but in 2020 I made it more than my hobby and invested in a 3D printer and set up my own business Mini Mayhem NZ where I share the love and passion to painting awesome figurines with others.